7 capital of beekeeping in Northern Greece. Northern Greece is famous for its mild climate, picturesque landscapes and charming villages, where you can dive in Greek way of living and feel the sweet simplicity of life itself. This gives a great opportunity to our guests to discover unique places right in the area.
One of such places is Nikiti village located at the very beginning of Sitonia peninsula. Nikiti is a self-proclaimed capital of beekeeping in Northern Greece. Here you are going to find dozens of little honey shops that offer a free tasting. You should definitely try orange, heather, olive, pine, chestnut or mountain honey; each has a different taste and flavor ranging from bitter and savory to sweet and floral. In addition, do not forget about health benefits: pine honey cures cough, heather strengths immune system, mountain honey reliefs from stress and chestnut is good for your blood vessels.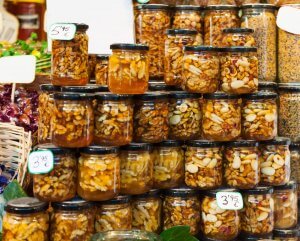 Along with honey, you can treat yourself to honey-based cosmetics, spirits and bitters, home-made vines and, of course, you can enjoy a walk along tiny streets of old Nikiti followed by a delicious lunch at one of many Greek tavernas. Order yourself some warm bread right from the oven, local olives, grilled fish or octopus with salad and traditional coffee with a dessert to feel the true Greek happiness.
Bee-gardens are located at the outskirts of Nikiti in ecologically clean mountains and you can spot them on your way from Metamorfosi village to Mount Athos.