Photo by Arnel Hasanovic on Unsplash
Travel packing is an eternally popular challenge. Nevertheless, in alignment with expectations, family travel packing is way more demanding and stressful. Taking cognizance of this, we have compiled the ultimate itemized Pomegranate packing checklist for you.

👙 Many swimsuits
Hint 1: The greatest part of the day is spent on the beach.
Hint 2: At variance with many hotels and resorts in the region of Halkidiki, the Pomegranate takes pride in having a saltwater pool in lieu of a chlorine pool. Owing to this, apart from the salient health benefits derived from the saltwater (no red eyes, the nervous system is calming down, to name but a few), you also don't need to worry about swimsuits damaged from chlorination.

👠 👞 1 pair of dress shoes
Hint: Please be advised that at Zeus, the main restaurant of the Pomegranate, a dress code is in effect. Particularly, the second tier of the dress code etiquette is applied, namely the "casual" level. The specific dress code entails jeans/trousers, dress shoes, dress shirt/ polo shirt for the men, and a smart day dress and dress shoes for the women. Suits, jackets, and ties are not required, although a slew of our guests do wear them. Last but not least, beach clothing is not accepted.
👖 1 pair of jeans and a long-sleeved blouse
Hint: Late at night it can get chilly.
💇 1 hairbrush
⚕️ 1 mosquito repellent
Hint: You might need it if you drive to nearby villages.
1 pair of flip-flops
Hint: Whereas we provide the most comfortable bathroom slippers, they may become very slippery should you use them in the pool area or on any marble surface. This is the reason why it is highly recommended that our guests use their own flip-flops when they are out of the rooms.
👟 1 pair of sneakers and socks
Hint: There are many pathways to walk along the beach. Just drop over the office of our Guest Relations department and our ladies will give you the best recommendations for walking paths.
👗 👕 Many dresses/ T-shirts & shorts
😎 Your sunglasses
Your sunscreen
Hint: Given the fact that the average annual temperature of Halkidiki is more than 20°C, it is suggested to often apply generous layers of sunscreen. Note that baby and child sunscreens can be purchased at our resident mini-market, adjacent to the reception area.
👒 Your hats
🛂 Your personal documents
📑 Your international driving license should you plan to rent a car
Hint: In the lobby of our hotel, you will find a car rental office. Book a car there, leave the logistics to us and enjoy your vacay nirvana.
Note:
There is no need to pack:
For adults
Hairdryer
Bathrobes & Slippers
Shower Gel & Shampoo (Hint: Luxurious bathroom amenities by Apivita with natural ingredients such as herbs, oils, honey made in Greece are offered in the Elegant Rooms and Luxury Suites. Luxurious guest collection bathroom amenities by Chopard & Hermès are offered in the Prestige Suites).
All of these items are included in the rooms' amenities.
For kids
"The family is one of nature's masterpieces." – George Santayana- and we are well aware of it. Every day we celebrate the tinniest, the cutest of our guests and we pledge to create family vacay moments that will make your heart sing. To this end, and by dint of our expertise in crafting the merriment of your family holidays, we have created a dedicated kids' area called "Pomeland" that offers a wide variety of children activities, from cooking lessons and handcraft to kids disco, baby food that is prepared upon your order, free of charge every day, and is delivered to your room etc. Nevertheless, the most child-friendly and parent-friendly service that we offer is deemed to be a swarm of child/baby amenities and nursery stuff. Armed with these, you will eventually be able to enjoy hassle-free family holidays and to travel light. Some of these items are:
baby cot
baby stroller
microwave
baby food steamer/blender Avent
bottle warmer
sterilizer
floor mat
night pot
baby highchair
baby toiletries (shampoo & wash gel)
The aforementioned items are free of charge and available upon request.
And, then, how to pack?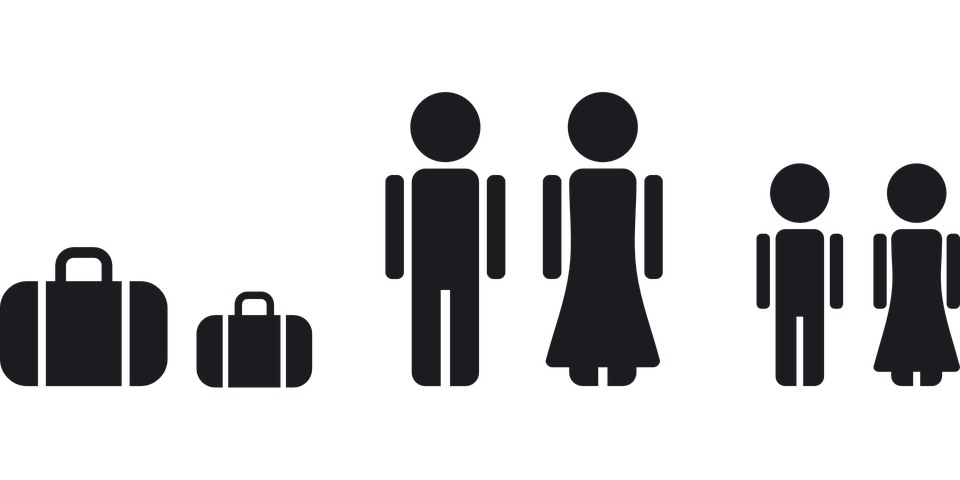 Well, this is the second toughest question after the "what to pack" puzzle. The video, below, will perfectly illuminate your "how to pack" questions:
Happy Packing! Happy Family Travelling!