Photo courtesy of Fathromi Ramdlon from Pixabay.
High-end hotels around the work go that extra mile weaving stories and experiences that guests will remember forever. Such stories establish a link between the brands and their consumers, scale sustainably the goodwill of the organizations and, consequently, irreversibly instill positive emotions in the minds of customers in a way that transform them to brand ambassadors and lifelong users. Below are our favorite hotel stories:
The Pomegranate Wellness Spa Hotel 4-hour miracle
Our favorite one is the story regarding the 12 Kinder joint eggs that were delivered from Russia within four hours by airplane. A family who was spending their vacation at the hotel had a tradition to give each year its child kinder joint eggs analogous to the kid's age. That year when the child turned 12 years old, due to a mistake made by the housekeeping department, the eggs melted and the hotel manager, as he could not find any Kinder joint eggs in the heart of the summer in Greece, organized the delivery of 12 such eggs from Russia to Pomegranate within 4 hours.
This is just one of the stories that make our Pomegranate tale and this is a story that we love.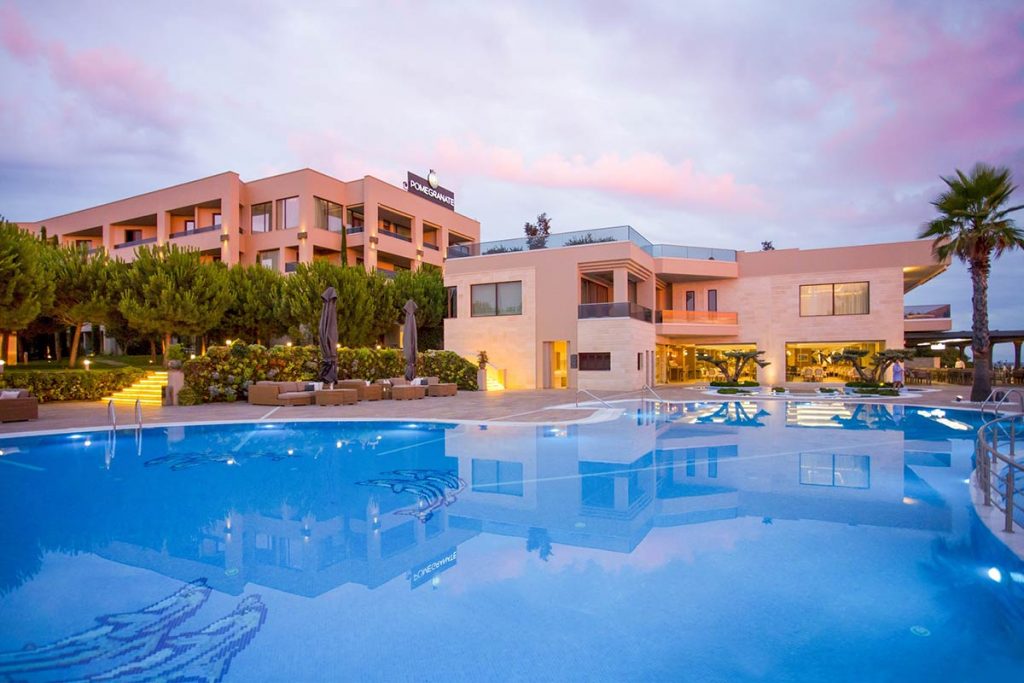 A Ritz-Carlton "wow" story
A family, vacationers at the Ritz-Carlton, Bali, was consistently carrying with it the particular milk and eggs, prescribed for its son's food allergies. Nevertheless, during that particular holiday, the food was destroyed on the way; the milk had soured and the eggs had cracked. What is more, the Ritz-Carlton management tried to find these special commodities in the urban shops without any effort. Then, the executive chef recollected a store in Singapore that sold such products, immediately called his mother-in-law, who lived there, asked her to purchase the food stuff and fly afterwards 2, 5 hours to Bali to deliver it (Gallo, 2007; Conradt ,2015).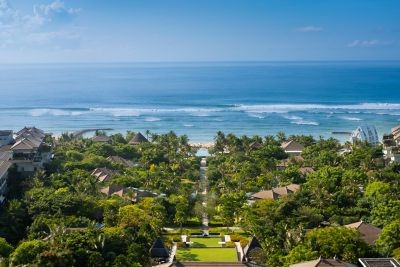 A special gift by Gaylord Opryland hotel (Helpscout.net 2015)
Christina McMenemy was a repeater hotel client of Gaylord Opryland in Nashville, Tennessee, staying at the resort for three successive years to attend the annual BlissDom conference. Mrs. McMenemy, at every stay, was enchanted by a clock radio that played light music, an attribute of her room and one of the features that are found in the top-notch spas.
Mrs. McMenemy justifies being fixated on this alarm clock as she had never had a better sleep than she had when listening to this alarm clock. McMenemy, for three years consecutively, tried to find the same model clock alarm, also contacted the supplier company, yet without avail due to lack of availability. Disappointed, she gave up her efforts to acquire this clock for which she had developed an affectionate attachment. To her surprise, upon her return to her hotel room, she found a letter with her name written on it and not one but two spa clocks.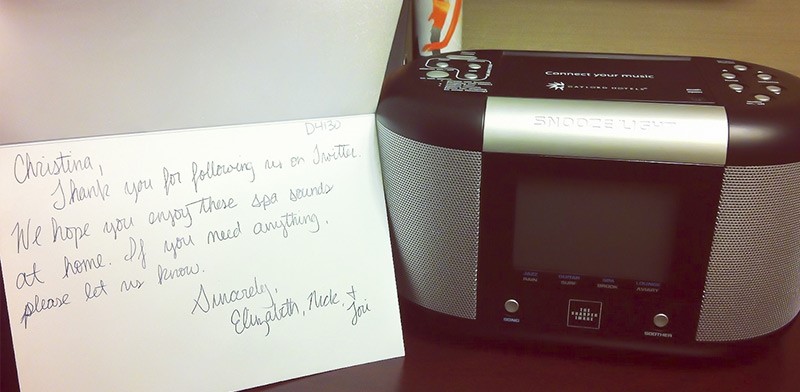 The hotel perceived a chance to orchestrate emotional connections in building loyalty, winning a lifelong client. And what is more, this memorable emotional experience of Mrs. McMenemy additionally initiated a wave of goodwill with other people attending the conference who found out about the story.
References:
Conradt, S. (2015). 11 of the Best Customer Service Stories Ever. [online] Mental Floss.
[Accessed 19 Nov. 2019].
Gallo, C. (2007). How Ritz-Carlton Maintains its Mystique. [online] Businessweek.com.
[Accessed 19 Nov. 2019].
Helpscout.net, (2015). Help Scout. [online]
[Accessed 19 Nov. 2019].