How did everything begin?
My trajectory was utterly unpredictable as my original aim was to work as an IT professional after completing the relevant coursework at the Technological Educational Institute of Athens. I always had a flair for cooking, but I quickly realized that I had to turn my hobby into my career. Shortly before completing my studies in IT, I began studying in the distinguished professional culinary school "Le Monde." Fast forward a couple years later, and I was trained for a year at the "Eurochef" culinary school. There my advisor was the renowned Greek chef Michalis Dounetas.
What is the art of cooking for you? What is your perspective on food?
To my mind, culinary artistry is very demanding and challenging. Creating the ultimate dish demands experience, skills, mental sharpness, effervescence, soulfulness, and passion. All these have to happen in just a few minutes and for a single dish! Cooking, however, is also extremely addictive. Multifarious feelings alternate within you while you work feverishly in the kitchen: the challenge, the frustration, and at the same time, the satisfaction that encourages you to reach even better results for the people waiting to savor your dish.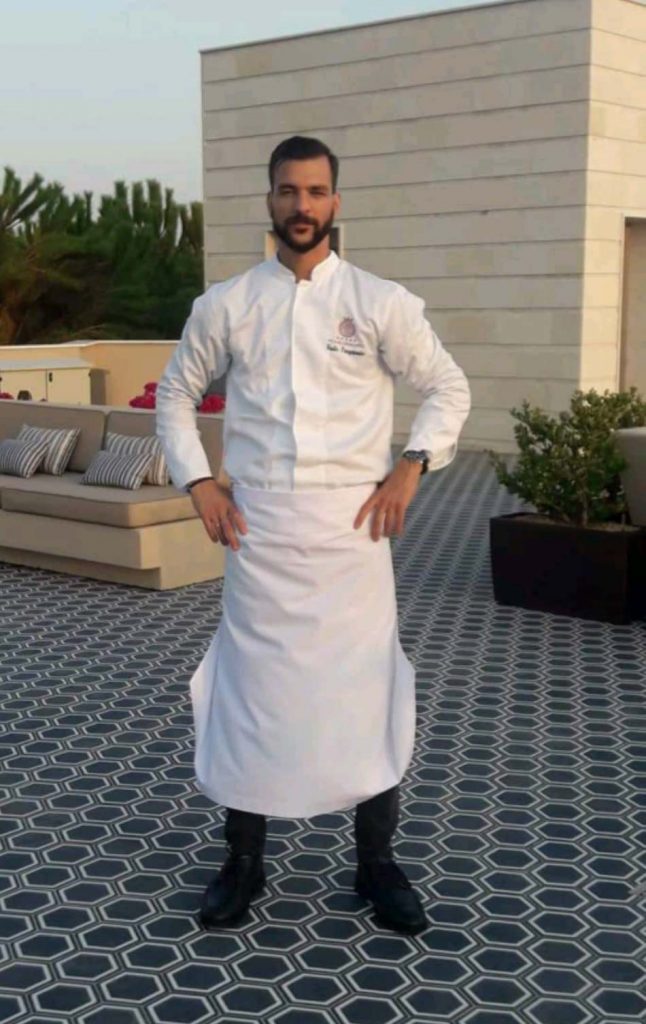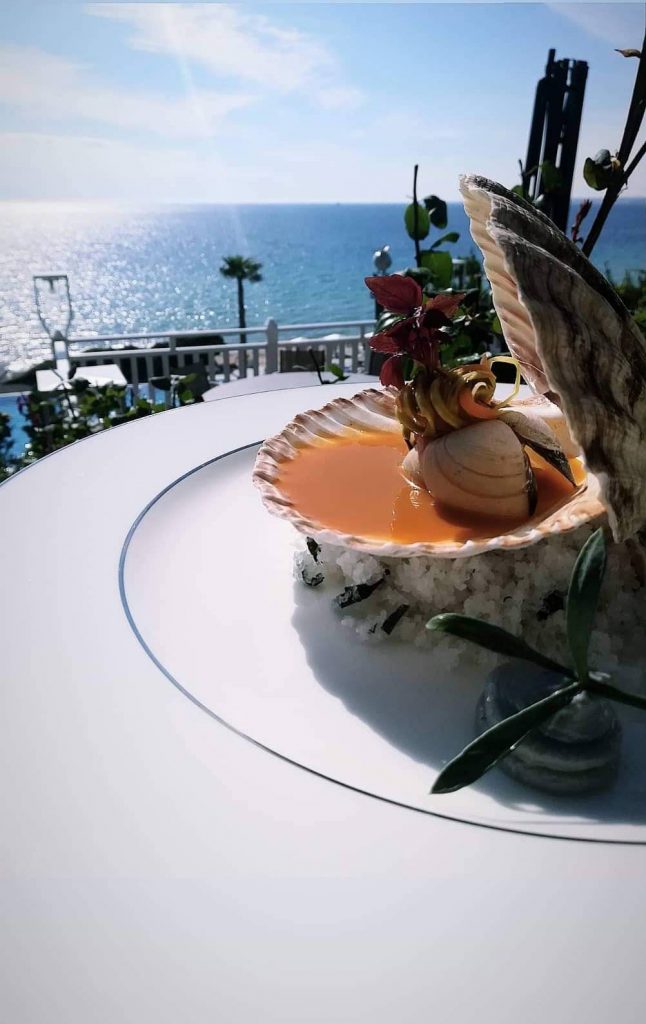 What are your favorite ingredients?
A great meal can only be made from great ingredients. This proposition also drives the choice of ingredients for my kitchen: They are always fresh and of finest quality. I tend to create flavors reminiscent of Greece, using fresh herbs such as thyme, lemongrass, basil, and mint. These are complemented by extra virgin olive oil, a real standout, and aromatic salts.
What are the foundational flavors of the Greek cuisine?
The Greek flavor is sophisticatedly simple and based on locally sourced products:
The olive oil, cheese, fresh seafood, tomato, fresh vegetables, and strong aromatic herbs such as oregano. Ingredients full of character and culinary uniqueness that, when they are blended, deliver gastronomic excellence and highlight Greek cuisine as an exemplar of sumptuous and healthy diet around the world.
How do you design your dishes?
The meals that I create are centered on the contemporary Mediterranean cuisine. In fact, the intense Greek elements dominate my tastes. These are mined from the Greek traditional recipes and are subsequently refined with powerful fresh aromatics and condiments. Besides, I use elaborate cooking techniques that give the dish unique textures, synchronize my cooking with the current lifestyle, and, eventually, create an eye-pleasing, exquisite result.