August the 13th, 2017.
Nea Potidea, Halkidiki- Pomegranate Wellness Spa Hotel received ISO 22000:2005, the internationally coveted certification.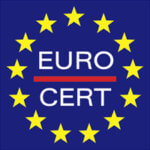 ISO 22000:2005 is a about a holistic Food Safety Management System, required for any organization in the food industry, which audits food safety standards, controls food safety hazards and monitors statutory, regulation and legislation permeating all the operational areas of the food supply chain. Pomegranate Wellness Spa Hotel, awarded with this high accomplishment, manifests its top-notch food manufacturing best practices, verifying that food safety both during its production and at the time of consumption is a prioritized goal of the company.
As our management contends: "Hospitality is so intricately tied to food and such a food safety management certification reflects the design strategy that plays out the essence and goals of our hotel operations. Besides, acquiring ISO 22000:2005 evolves our brand DNA, implicitly embodying these very values of safety and genuine care towards our guests and team."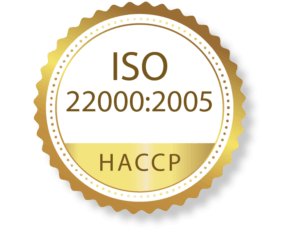 The entire operation, leaded by the hotel Executive Chef, George Papadopoulos, concerned three cardinal culinary venues, Hermes, the Gourmet Restaurant, Poseidon, the Seafood Restaurant as well as Zeus, the buffet main restaurant, along with another four Food & Beverage outlets (main bar, swimming pool bar, mini bar, beach bar).
Executive Chef himself asserted that "cooking bears multicolored meanings. To my mind, it means to be able to play with the memories of the past. To create something new that will remind you of something from your childhood. We are all different, due to our very own and very differentiated culinary experience. Scents-tastes-habits always remain indelible in our memory. We have to revive them in a more modern form. Visual memories are somehow lost … in contradiction to the flavors that make ineffaceable impressions on our mind and memory."
Food, being such an important practical and emotional driver of our lives in hotels and out of them, warrants enhanced quality and highest performance. ISO 22000, enfolding also HACCP principles, validates this paramount attention and importance that we ascribe in producing and serving safe food to our guests and employees.
Moreover, this accomplishment is intertwined with our goal towards providing one of the best gastronomy experiences in Halkidiki. Indeed, our property is renowned for its delectable cuisine with finest products deriving from our organic gardens and Mount Athos, making us a choice destination for dining.
In a nutshell, the honor of this so important a certificate inspires us to drive corporate evolution, implement best practices, grow bonds of trust, boost employees' performance and reinforce guest-service values.